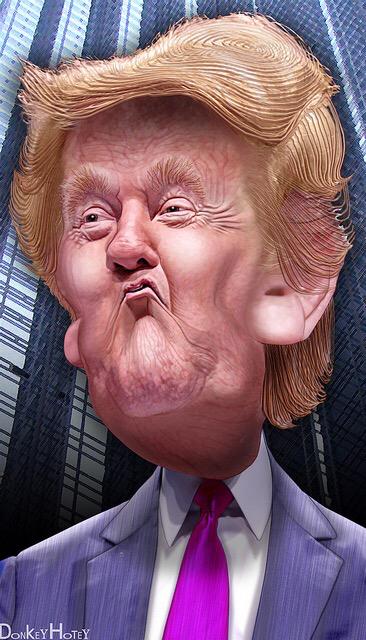 If you want to see and hear a carnival barker avoid an answer regarding his nascent declarations of the Bible as his 'first favorite' book, watch the following one and a half minute clip from MSNBC's ALL IN. Trump's 'second favorite' book is of course, his latest on the shelf  book. What you are about see and hear is an example what happens when media acts as true journalist via asking questions that dig below the rhetoric.
Trump sat with Mark Helperin and John Heilemann on Bloomberg News. Trumps answers to a very basic questions about his recent bantering of the Bible reminds of Sarah Palin's responses to 2008 Katie Couric when asked what

her reading preferences

.  
http://player.theplatform.com/p/7wvmTC/MSNBCEmbeddedOffSite?guid=n_hayes_TrumpBible_150827
As is frequently the case with right-wing carnival barkers they manage to find safe-haven softball interviews that provide platforms to shore-up their connection with sycophants who worship them as celebrities.