A day after so-called president-elect Trump spoke with the Taiwanese leader while simultaneous setting the leadership of China ablaze, US job numbers and unemployment rate reports show continued success in Democratic job creation.
Eighty-One (81) consecutive months of job creation under Democratic Party leadership.  The US unemployment rate also dipped to pre-Bush Great Recession levels.  Oh, the world without trickle-down supply-side economics.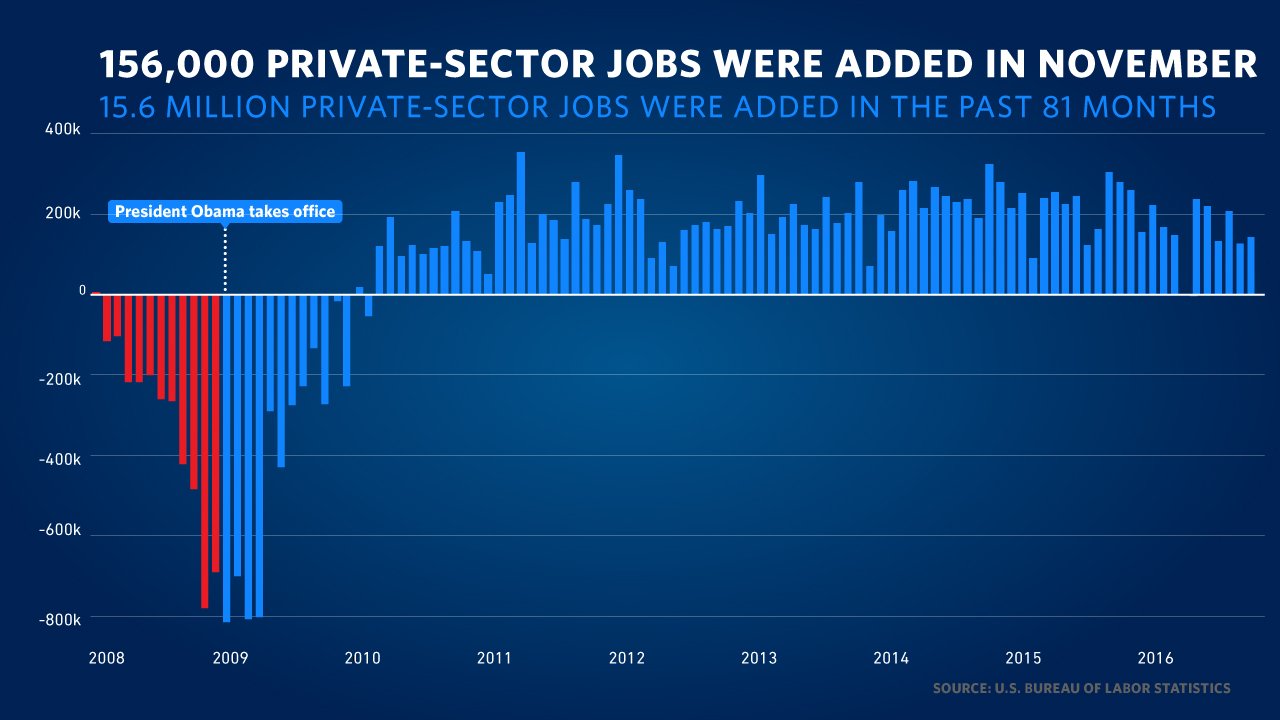 A few additional items from the Comeback Decade web page. And, to think the GOP wants to repeal Obamacare.  
Since President Obama signed the Affordable Care Act into law, jobs up (+15M), deficit down (-2/3rds), middle-class incomes up (+$2,800).